Posts Tagged by
Running Recovery
HEY friends, and welcome to another WIAW! Although for me, it's What I…Tuesday, but all the same!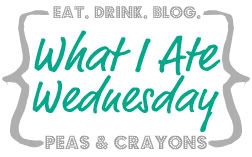 I love Wednesdays. Not only because it's WIAW time (I love reading other people's posts!) but because I get the day off this week! Gotta love strikes
What I Ate
I promise this is the almost the last time you will see the muffin-oatmeal thing, because I am down to just ONE muffin now in my freezer! Well, the last time until I make more…which knowing me, will be very soon!
Banana oatmeal with cashew butter stirred in (so amazingly creamy!) and a crumbled maple-pumpkin muffin on top
And now, finally, the recipe I've been promising for weeks! Ok, so it is NOT really a recipe, which is why I haven't posted it before! It is simply something I throw together for a quick, healthy weekday meal. But, due to popular request, here it is!
Vegan Sweet Potato Shepherd's Pie
The perfect weekday meal. I make it the night before, and cover up, then the next evening when I get back from training, all it needs is a quick baking! A great high-protein option.
Vegan, gluten free, serves 2-4 people
~ 1kg of sweet/white potatoes (I use half and half)
~ 1/4 non-dairy milk, or to taste
2-3 T non-dairy spread, or to taste
Salt and pepper, to taste
1 packet Mexican Chilli Beanfeast*, or four servings of prepared soya bolognese like Granose (I use this recipe when I have time, and add some kidney beans)
1 clove garlic
1 onion
Frozen carrot batons/peas, defrosted (optional)
Non-dairy cheese, grated (optional- I often sprinkle nutritional yeast on instead)
Preheat oven to 350F/175C.
Peel the potatoes and put onto boil for 30 minutes. Once boiled, mash, adding the milk, margarine, and S&P to taste.
Meanwhile, fry the garlic and onion until brown.
Prepare the Beanfeast or soya mince of choice (follow packet instructions), and add the garlic, onion and carrots/peas (if using) to it.
Pour the mince mixture into an ovenproof baking dish. Spoon the mash on top, and sprinkle cheese on top (if using).
Place in oven and bake for 20-30 minutes, depending on your oven.
* I use Beanfeast, which is freeze-dried soya mince, because it is the cheapest and quickest option, but any other soy mince works, or even tofu mince. Maybe crumbled tempeh might work too?
I usually make this ahead on Monday night, so it's ready for me after Tuesday's tough training session! It's perfect recovery nutrition, and using a mix of sweet potatoes and white gives you the benefits of both (there's an article on it from Men's Health). Oh yeah, and it is delicious!!
Followed by a chocolate muffin that I found lurking in my freezer crumbled on top of caramel pudding:
Nothing like a sugar rush in the evening
What I Worked
Tuesday's workout:
I was pretty cold when I got back from training last night! It was windy and rainy (although thankfully the rain stopped by they time I hit the track, but I got wet getting there), but it was nothing a good ol' hot chocolate couldn't fix
Don't laugh at my hair.
I also hit up Starbucks on my way home for a soy gingerbread latte. Addiction right there. I'm feeling so Christmassy right now! I can't wait to start my advent calendar tomorrow…it's been tempting me for weeks!
I've just got sent another Christmas candle to add to my collection from Becky, and it's making my whole room smell like cinnamon mmm
I have a really exciting delivery coming today or tomorrow that I can't wait to share! We're talking running shoes here, and I want to share my thoughts on a running topic that I've been thinking a lot about recently…you'll soon see!
What was the best thing you've eaten recently? Ask me tomorrow and the answer will be advent calender chocolate
What was your last workout? 5×600's. 600's are hard!!
Tell me: What shoes do you run in? I currently have five pairs, but my usual running shoes are Brooks Adrenalines.
Have a great Wednesday!!