WIAW: Caffeine and Sugar Overload!
Happy Wednesday! I have had four exams so far this week…five more to go before I'm FREE! Anyway, I haven't joined in with
Jenn
's WIAW for too long, so it's about time that changed!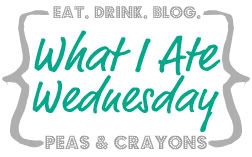 I started my morning with my favourite hilly 7 mile route. Much as I am now loving running in the morning, I am not liking being hungry on my run!! I hope I get used to it, because I REFUSE to get up at 5am to eat first! THIS IS WHY I NEED YOU RYAN GOSLING!
So as soon as I ran through the door, I inhaled some chocolate soy milk and breakfast!
wholewheat english muffin with crunchy PB and banana x2, and a punnet of blueberries
Mid-morning snack of my new favourite cereal! I love anything bran and this new one is so good!!
At lunchtime, I hit up Starbucks. Since I currently spend 90% of my awake time in the library which is conveniently situated right next to a Starbies, I have been going through a bazillion soy lattes a day. I will be taking full credit for the dramatic increase in Starbuck's profits this month.
Part of my afternoon snackage included a toasted seeded WW pitta bread and cucumber sticks with red pepper hummus for dippage
Also I am in LOVE with mini Lunabars!! Although I completely defeat the point of the mini size by having two or three at a time, but they are so CUTE!!
And for dinner…my favourite bean enchiladas!!
Of course, copious amounts of fig rolls/newtons and Starbursts were consumed. During exam time my diet consists almost entirely of sugar and caffeine…totally healthy and balanced I know
p.s. I got that giant Powerade water bottle free today, and I love it!!
What was the best thing you've eaten recently? Mini Lunabars. I am obsessed.
What is your favourite time to run/work out? Really, mid-morning! In summer when I am free, that is usually when I get my run in, but right now it has to be early morning or late evening!
Tea or coffee? Both is not an acceptable answer
It's all about COFFEE!
Have an amazing day!! <3