WIAW: It's Cold!!
HEY friends!! This past week I've had a TON of exams so studying has kinda taken priority over blogging recently. I've missed blogging regularly and I've got so much to catch you guys up on! In the meantime…it's time for a WIAW!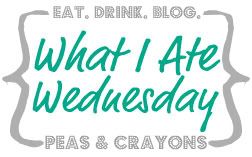 Recently I've been having WW English muffins with PB and fruit for breakfast, but it was a chilly morning, so oatmeal it was!
Blackberry and raspberry oatmeal and Morello cherry conserve. And an unpictured banana with almond butter on the side.
It has been SO COLD here recently! I am not a fan of the cold. I am literally counting down the days until my Greece holiday! Less than 150 days to go!
It was snowing, so I busted out my ski coat. I've never actually been skiing, but my dislike of the cold made me buy one, and it was seriously the best purchase ever!!
Lunch was Mexican sweet potato chilli. Chilli is definitely one of my favourite warming foods!
Love this chilli! Way too expensive to get normally, but when it's on sale like it was today, it's winning!
I then headed to the library for more study time. I cannot study without my caffeine fix
I love that they are still using the Christmas cups!
Yesterday's run was actually awful:
Yup, that was not a good session! I was only running 3.50's for the few 1000s I did, and that was a real struggle! No bueno. I was also totally FREEZING throughout. Short sleeves are a no-go when it is snowing haha!
But the hospital tests went well which is the main thing, and when I got home in the evening, I was STARVING at ate about four dinners! Plus a LOT of these:
Peanut butter blondies! Reader Andy left me the recipe on my Facebook page, and I knew I HAD to make them! I made a few small changes to the recipe, and made a different frosting, but they are so so good! The original recipe is here.
One of the highlights of my day recently has been the daily Starbucks date with friends or teammates. Yesterday the barista treated me to a free latte! Love him!
Vanilla soy lattes are my current favourite!
What is your go-to warming meal? I love oatmeal, chilli, or mac&cheese if the weather gets cold! Hmmmm maybe I'll make some macaroni tonight!
What do you have when you go to Starbucks? My best friend loves their Tazo teas, and I love their lattes!
What are you most looking forward to this week? I have something pretty exciting planned for Friday which I can't wait to share! And Saturday I've got a big race which I'm excited and nervous for!
I'm off now on a 6/7 mile easy run, so enjoy the rest of your Wednesday! <3