WIAW: Running Inspiration
Happy Wednesday! Time for the usual WIAW! By the way, thank you all so much for the feedback on yesterday's post! I was honestly expecting some negative comments about the weight loss, but everyone was so supportive, so thank you!!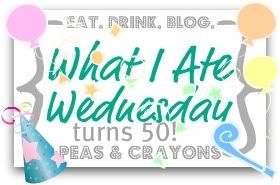 WIAW turns 50 this week! Wow! A huge thanks to Jenn for everything she's done with this!
In the morning, we said goodbye to my aunt and uncle who are flying back to NY today
I'll miss them! But I'm thinking of going to stay with them later this year for a bit which will be awesome!
Breakfast soon stopped my grieving over losing them to the States. Is there anything peanut butter can't do?!
2 wholewheat English muffins with lots of PB and banana
Lunch was leftovers from Christmas. Our fridge and freezer are both brimming still with leftovers! I'm the laziest person in the world (running aside) so I'm really not complaining
Two cranberry and squash pastry parcels and red pepper on the side.
My afternoon/pre-run snackage was great too, and almost as lazy…
A toasted basil tofu and Daiya cheese sandwich with a side of broccoli+cauliflower. Don't judge my filling choice because weird combos are my thing. With a mug of coffee and Mockingjay to read. I started and finished the book today! Loved almost all of it and I was totally gripped, but I hated the ending!
Today's workout:
It was good that it was shorter really, because I'm struggling more with my asthma on longer hard efforts. Asthma runs in my family, and I used to have it badly as a kid, but I thought I'd gotten over it! I've got to wait a week before the doctor sorts out the right inhaler to give me, which is frustrating, especially with an important race on Saturday! The cold really makes it worse, so I'm hoping for a milder day on Saturday and hopefully it won't be a problem
*Insert recovery snack of Clif bar and chocolate milk*
Dinner involved more leftovers! Surprise surprise! Yesterday we had dinner at an Indian restaurant, and I ordered WAY too much so ended up doggy bagging quite a lot! I decided to use part of it in my dinner:
Giant sweet potato stuffed with leftover chana masala and a side of spinach
My coach spoils us rotten (love him!), and gives us chocolate/presents for every good workout, PB, birthday, Christmas, etc. So I got a lil' something for my PB a couple of weeks ago:
I don't have the heart to tell him that a) I don't eat milk chocolate and b) I don't like orange chocolate. But it's definitely the thought that counts, and I'm always touched by his generosity!
Just before Christmas, I posted about my coach giving me and the others on my team a Christmas present each (and more chocolate!)
I guessed that it would be a training diary and some pens, and a lot of you agreed. We were right! I opened my present late so I'd already bought one, but I just took mine back. His is better anyway
A Runner's World training diary, and some 2012 Olympic pens too! I showed you my complete lack of arty skills yesterday, and this is as close as I am ever going to get to doing anything with crafts:
(The weird blurry bits on my diary front cover identify my team, which I try to avoid showing for safety reasons).
I always decorate my running journals to personalise them, and because I don't want a photo circa 1980 featuring two spandex-clad runners on the front of it. I've also stuck my favourite running inspirational quotes all over the inside cover. These are a few of them:
<—— One of my favourite running quotes, from one of my running inspirations!
Do you have any favourite quotes, running related or otherwise?
Do you log your training in some way? In my diary and on Dailymile!
What is your favourite type of run, or running workout? Type of run…a nice long tempo run. Running workout would be 5x1000s probably! It's a great shape-up and performance indicator for a 5k!
Have an amazing day! <3